1 event,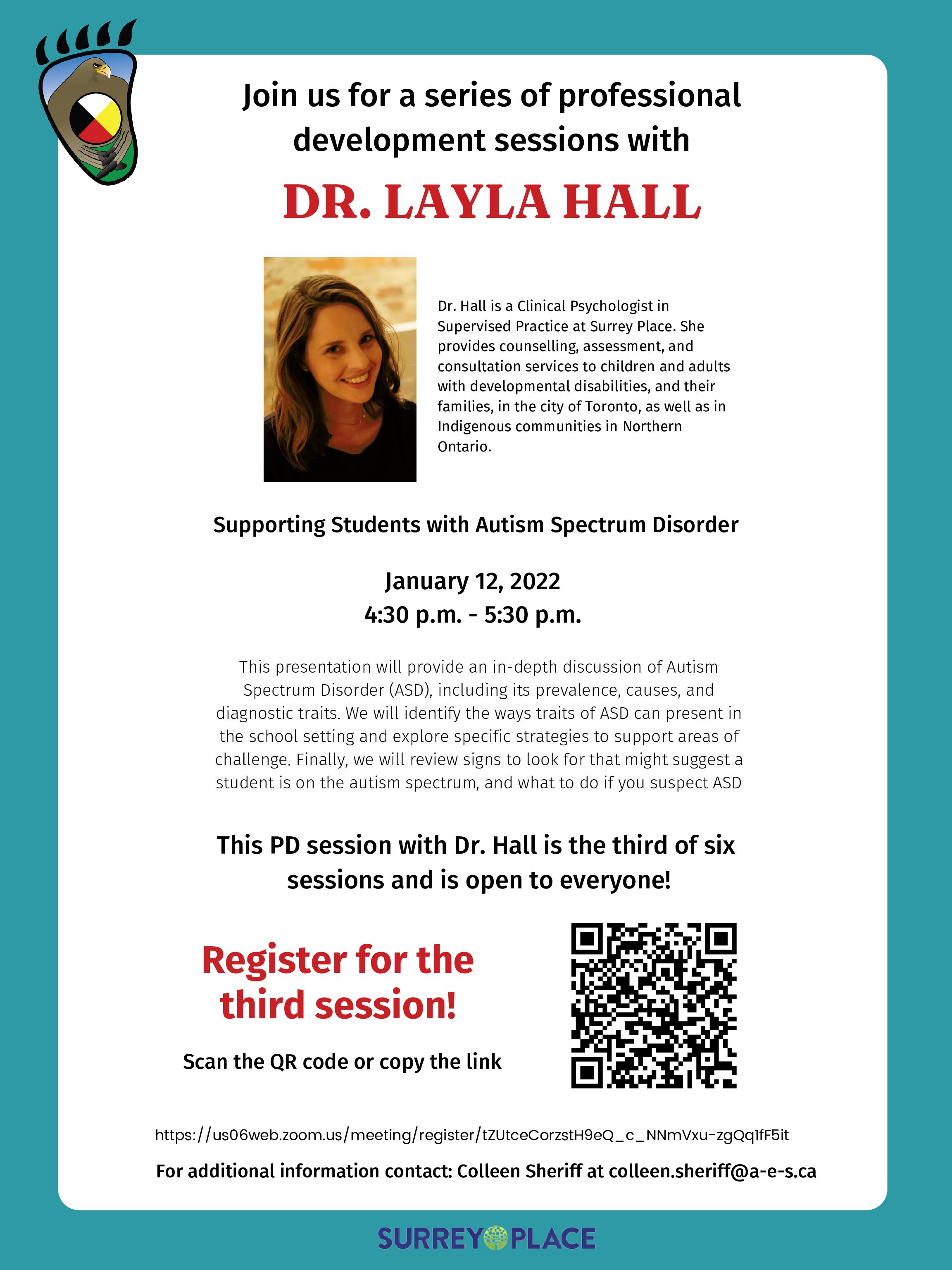 Supporting Students with Autism Spectrum Disorder- with Dr. Layla Hall This presentation will provide an in-depth discussion of Autism Spectrum Disorder (ASD), including its prevalence, causes, and diagnostic traits. We will identify the ways traits of ASD can present in the school setting and explore specific strategies to support areas of challenge. Finally, we will […]
1 event,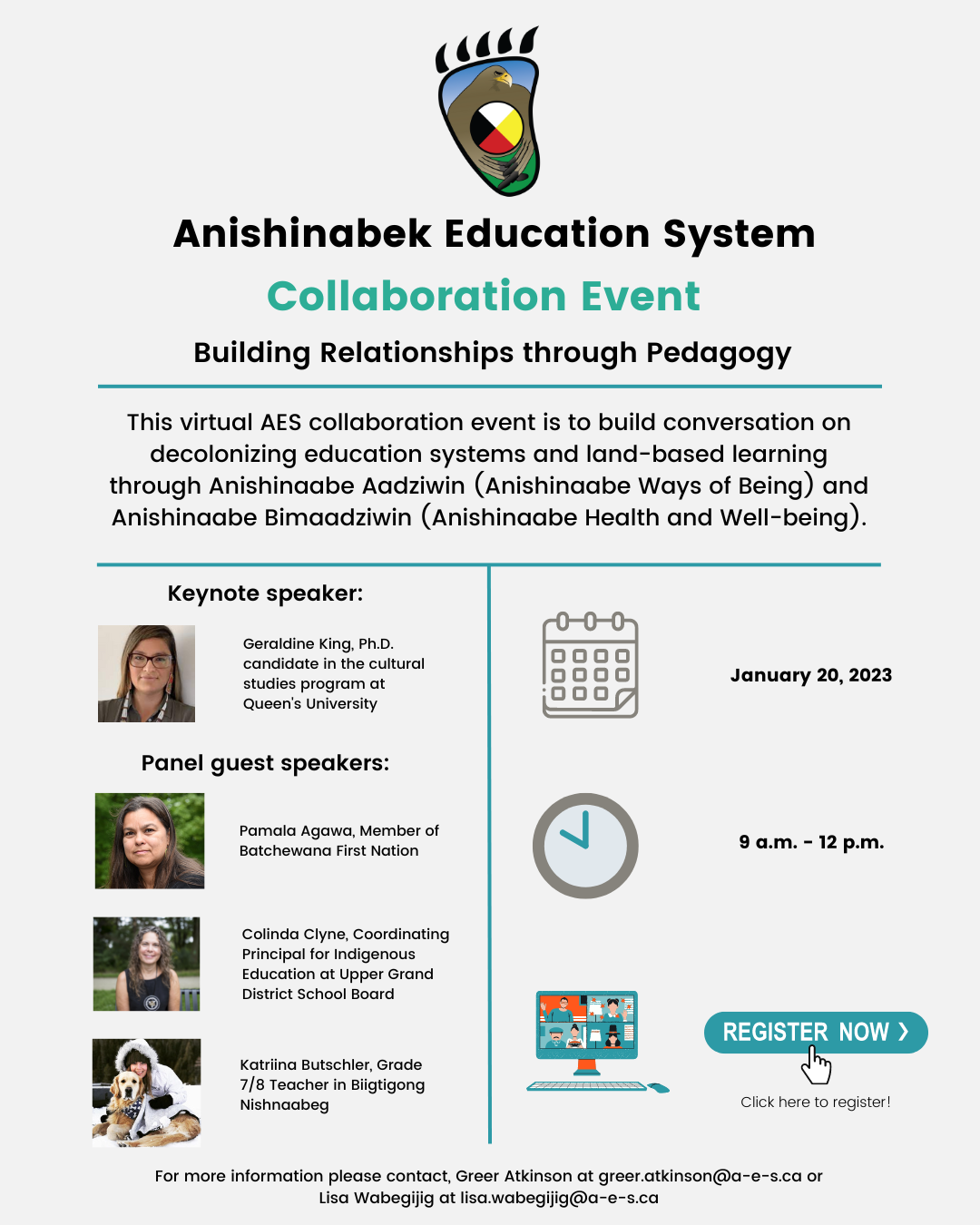 The Kinoomaadziwin Education Body would like to virtually invite you on January 20, 2023, from 9 a.m. – 12 p.m. to build conversation on decolonizing education systems and land-based learning through Anishinaabe Aadziwin (Anishinaabe Ways of Being) and Anishinaabe Bimaadziwin (Anishinaabe Health and Well-being). Please register by clicking the link here https://us06web.zoom.us/meeting/register/tZcvdu-tpj4vHNxh6Hw1bOLvI6Atv3_6Tc24 or within the […]
1 event,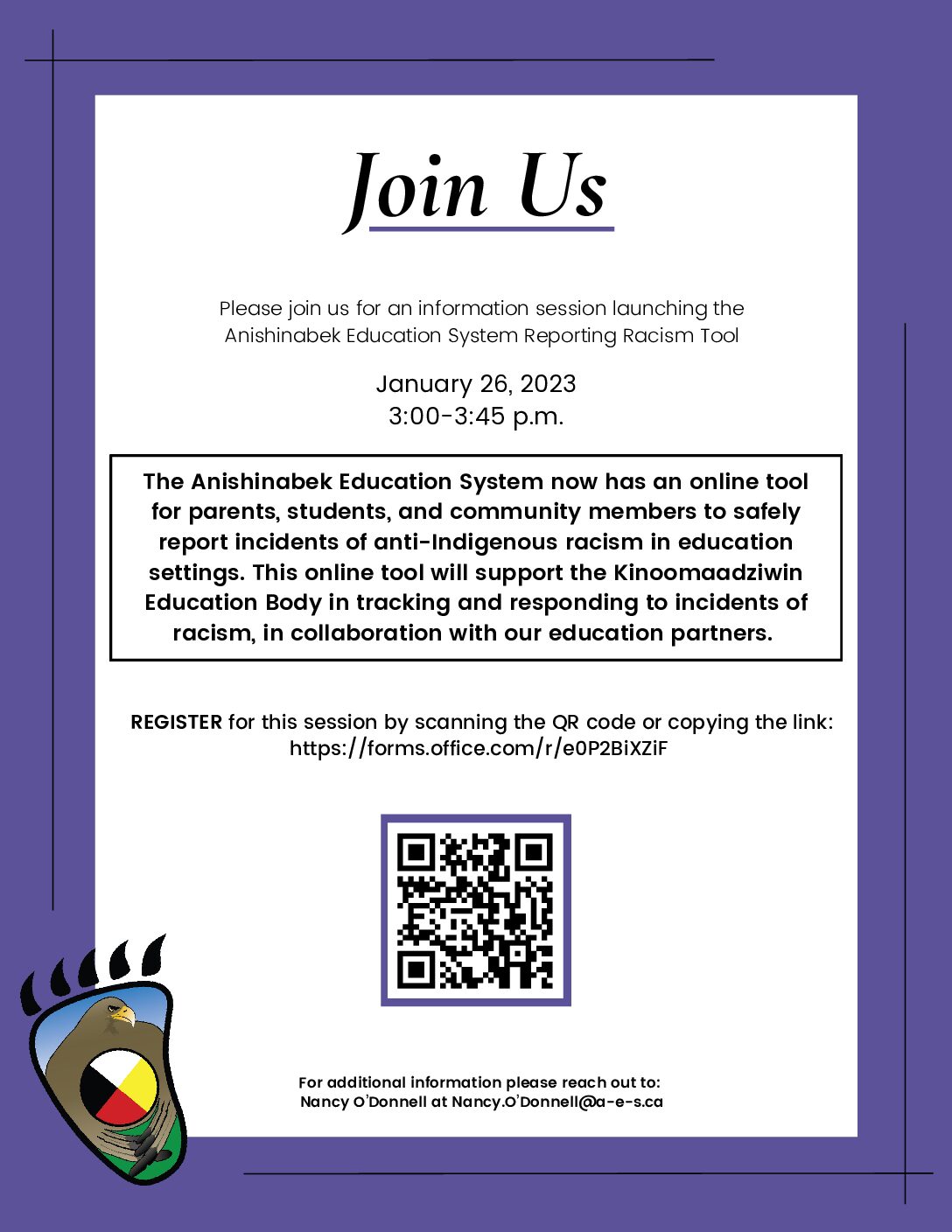 The Kinoomaadziwin Education Body (KEB) is pleased to offer an information session launching the Anishinabek Education System (AES) Reporting Racism Tool on January 26, 2023 from 3:00-3:45 pm. Those attending the session will learn about why the tool was created and the work of the Addressing Racism Committee.  Participants will be introduced to the online […]
1 event,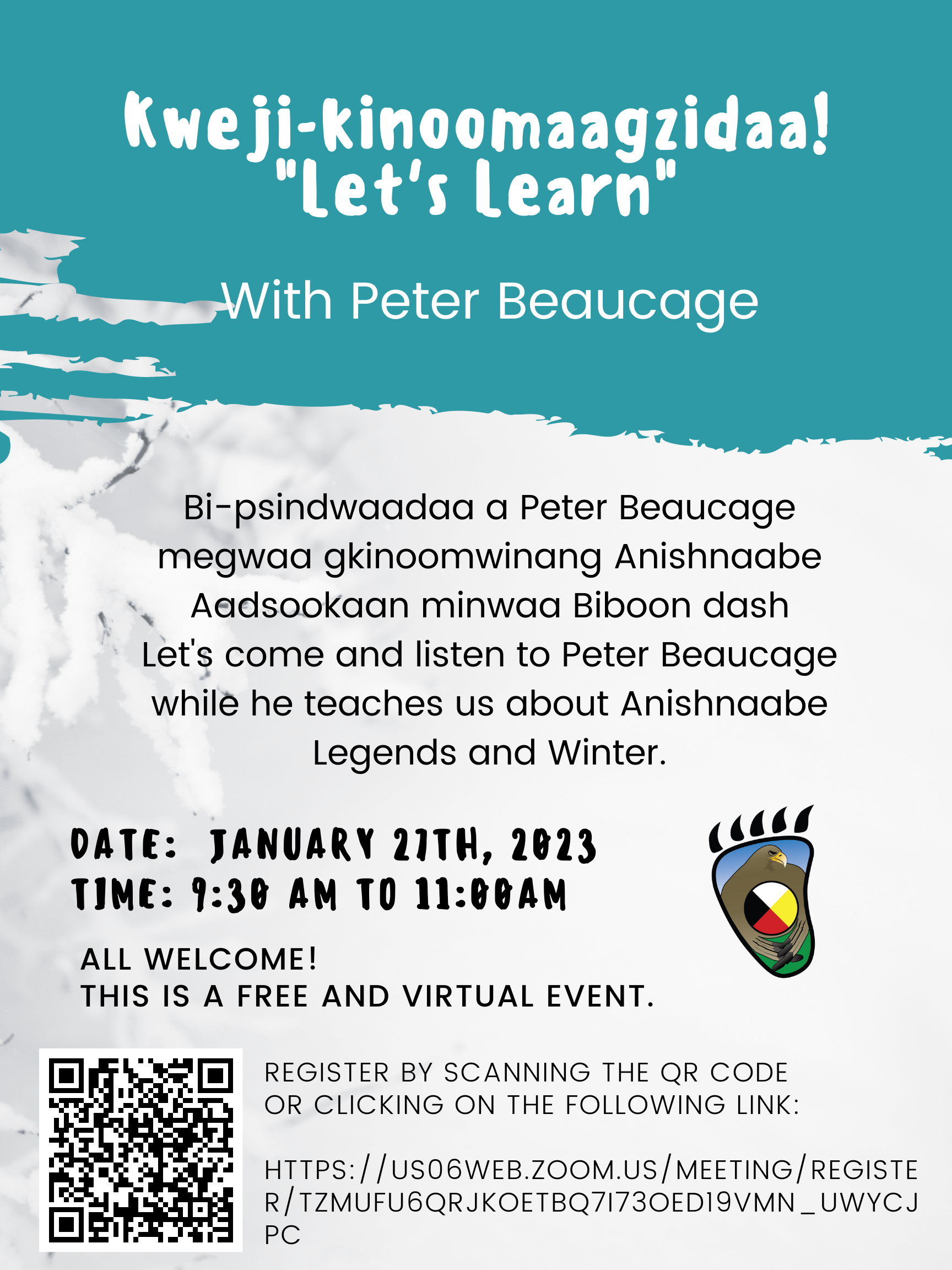 Bi-psindwaadaa a Peter Beaucage megwaa gkinoomwinang Anishnaabe Aadsookaan minwaa Biboon dash Let's come and listen to Peter Beaucage while he teaches us about Anishnaabe Legends and Winter.