1 event,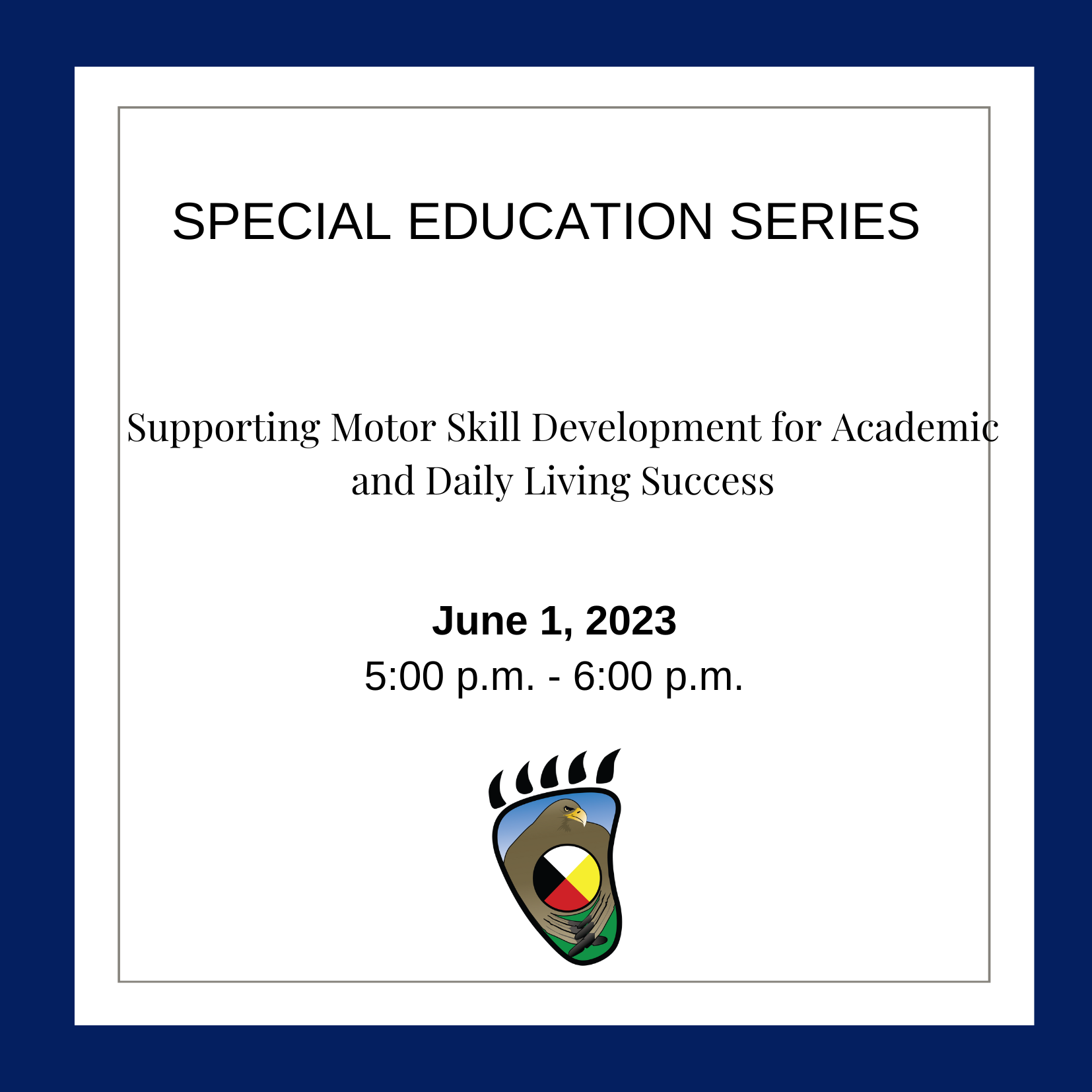 Presenter: Devra Rich To be offered to both caregivers and school staff. Intended target student age: pre-school to grade 3  Motor skills are important for many academic and daily living tasks, such as holding a pencil, kicking a ball, tying shoelaces, and doing up a coat. This workshop will equip attendees with skills and strategies […]
1 event,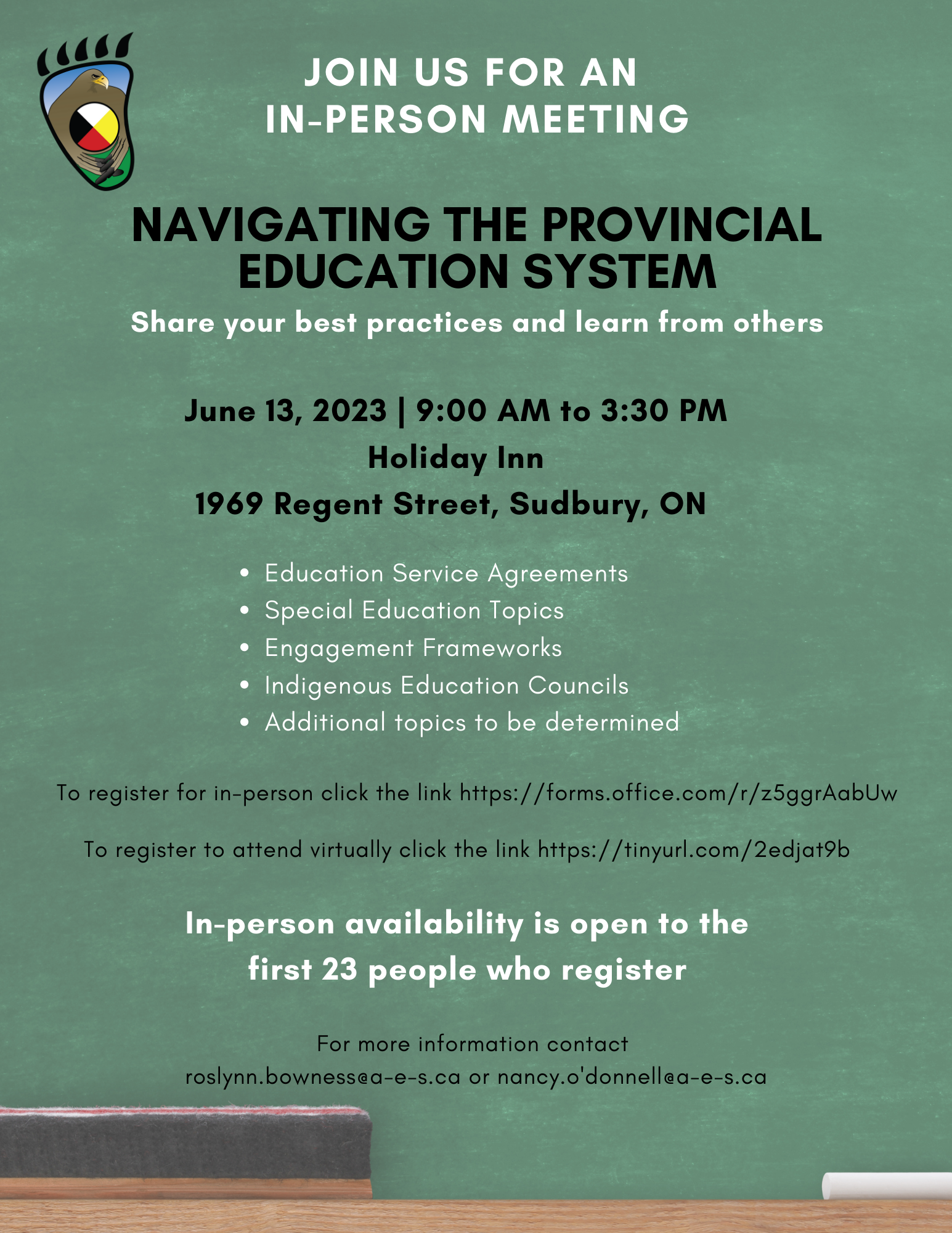 Share your best practices and learn from others Education Service Agreements, Special Education Topics, Engagement Frameworks, Indigenous Education Councils, Additional topics to be determined
2 events,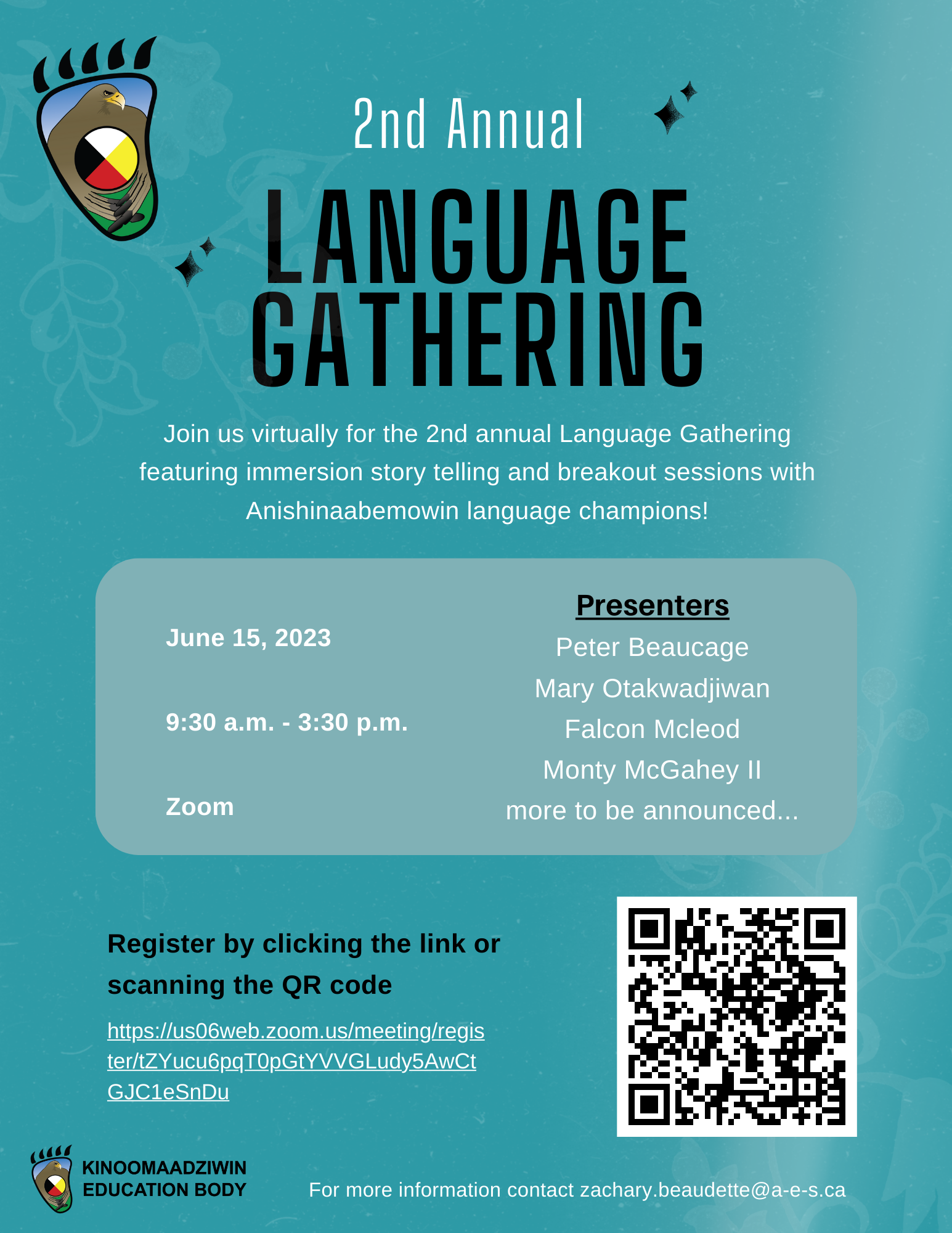 Join us virtually for the 2nd annual Language Gathering featuring immersion story telling and breakout sessions with Anishinaabemowin language champions! Presenters: Peter Beaucage, Mary Otakwadjiwan, Falcon Mcleod, Monty McGahey II, and more to be announced...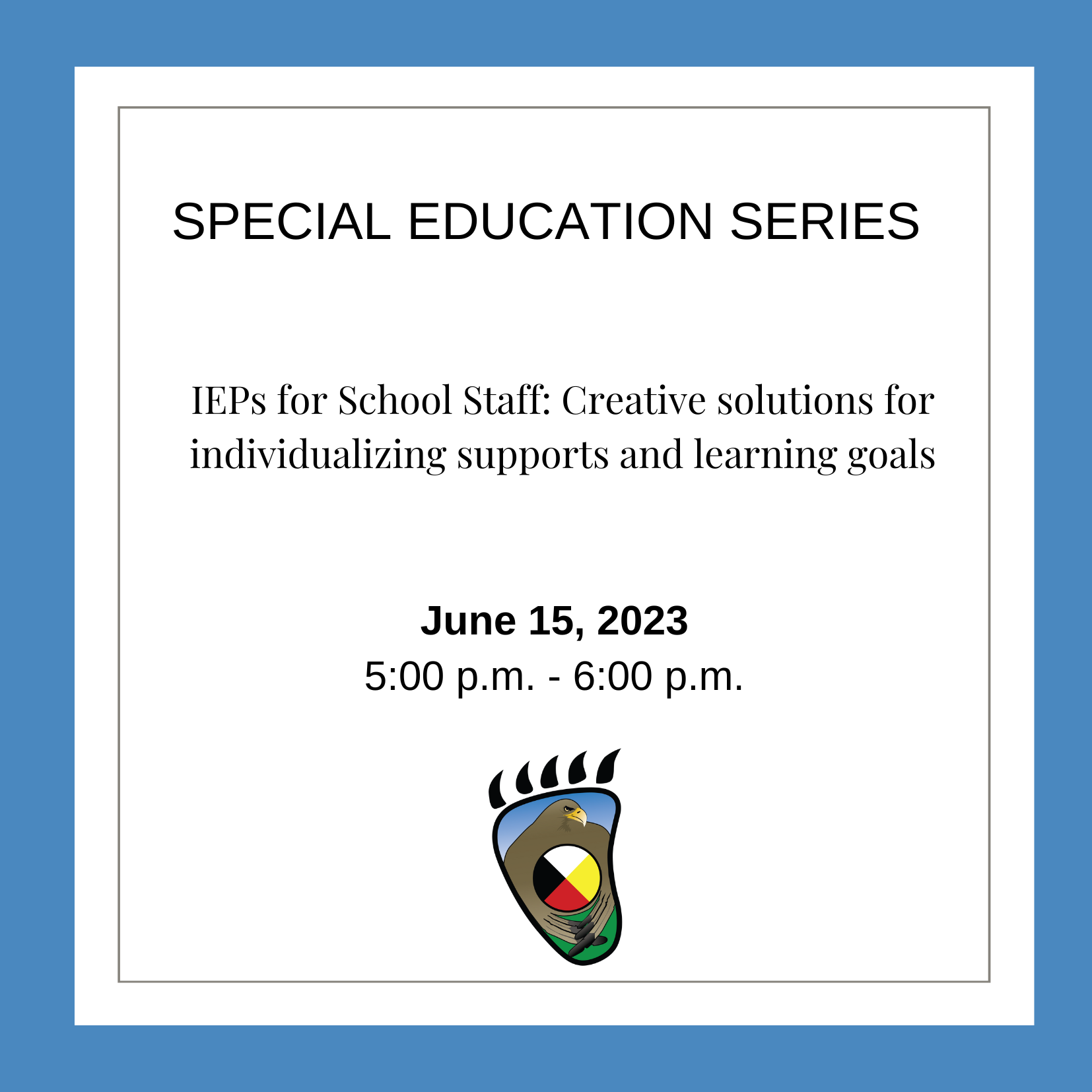 Presenters: Layla Hall & Lesley Barreira To be offered to school staff Intended target student age: all ages  Some students have unique needs that limit their ability to benefit from the typical curriculum and learning atmosphere. This workshop will build on our previous introduction to psycho-educational assessment and IEPs to teach attendees how to use […]