AES Addressing Racism and Inequity in Schools
At the Fall Regional Meetings for the Anishinabek Education System (AES) in 2020, the Participating First Nations (PFNs), District School Boards and Ministry of Education initiated discussion of addressing racism and inequity in schools.  Following those discussions, the AES Addressing Racism Committee was established to continue the ongoing work related to the topic of addressing racism in schools.  The committee meets on a monthly basis, and over the last year has worked on the development of an online tool to report incidents of racism.
The tool was created in response to the request of Participating First Nations. It will support the Kinoomaadziwin Education Body (KEB) in addressing incidents of anti-Indigenous racism that occur in education settings. The tool is for parents, students, and community members to safely report incidents of racism so that the KEB can effectively track, support, and respond to these incidents, in collaboration with our education partners.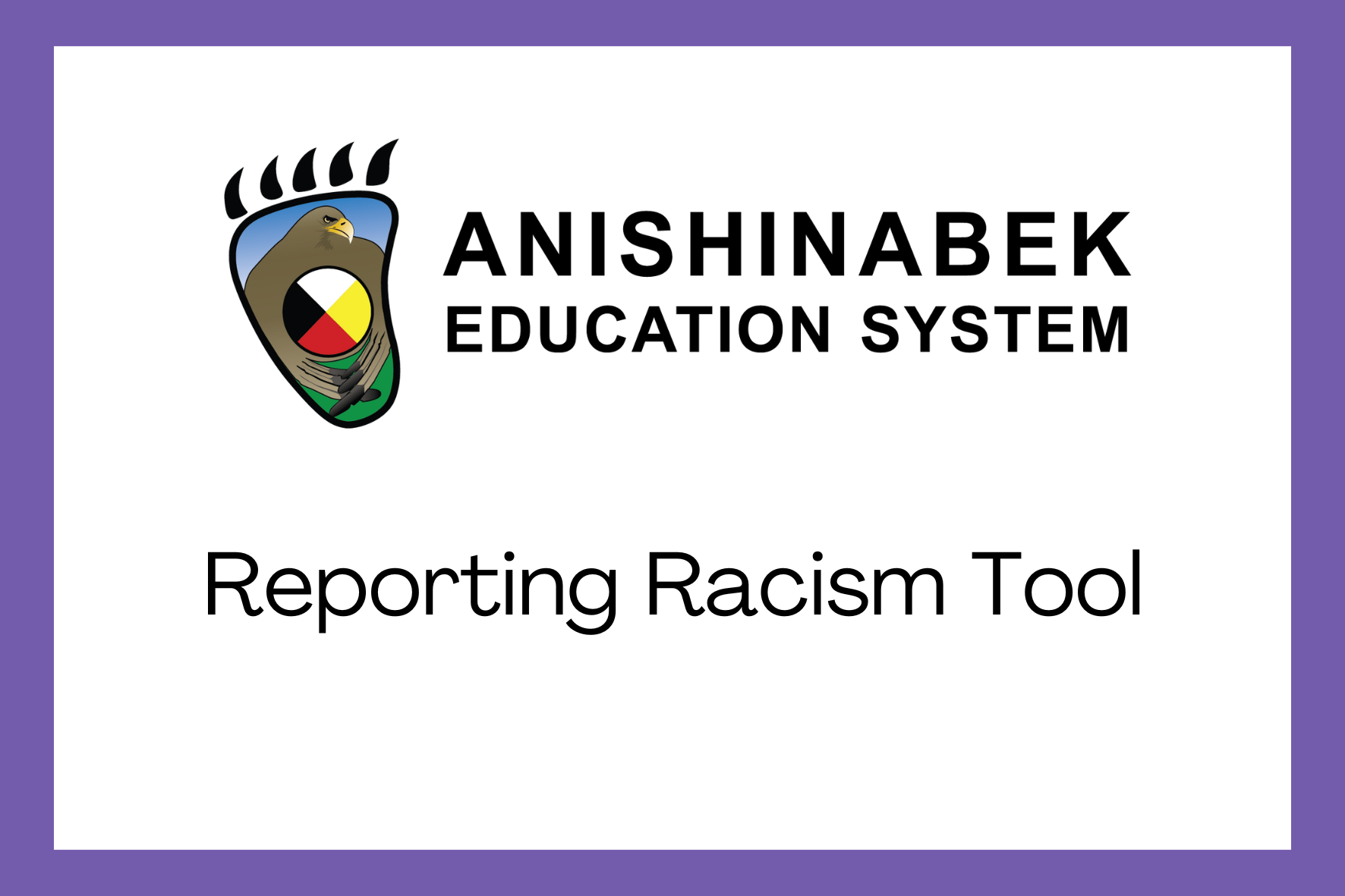 AES Addressing Racism Committee Members
Greer Atkinson – Regional Education Council Coordinator, Region 4, KEB
Nick Bertrand – Education Officer, Indigenous Education and Wellbeing Division
Patti Big Canoe – Education Director, Chippewas of Georgina Island
Anya Kater – Senior Policy Advisor, Education Equity Secretariat
Lisa Michano-Courchene – Education Director, Biigtigong Nishnaabeg, KEB Board of Directors
Kim Nootchtai – Atikameksheng Anishnawbek, REC Representative, Region 2
Nancy O'Donnell – Multi-Year Action Plan Manager, KEB
Lisa Wabegijig – Regional Education Council Coordinator, Region 3, KEB
Daniel Stevens- Director of Education, Nipissing First Nation