Reporting Racism Tool Information Session
January 26 @ 3:00 pm

-

3:45 pm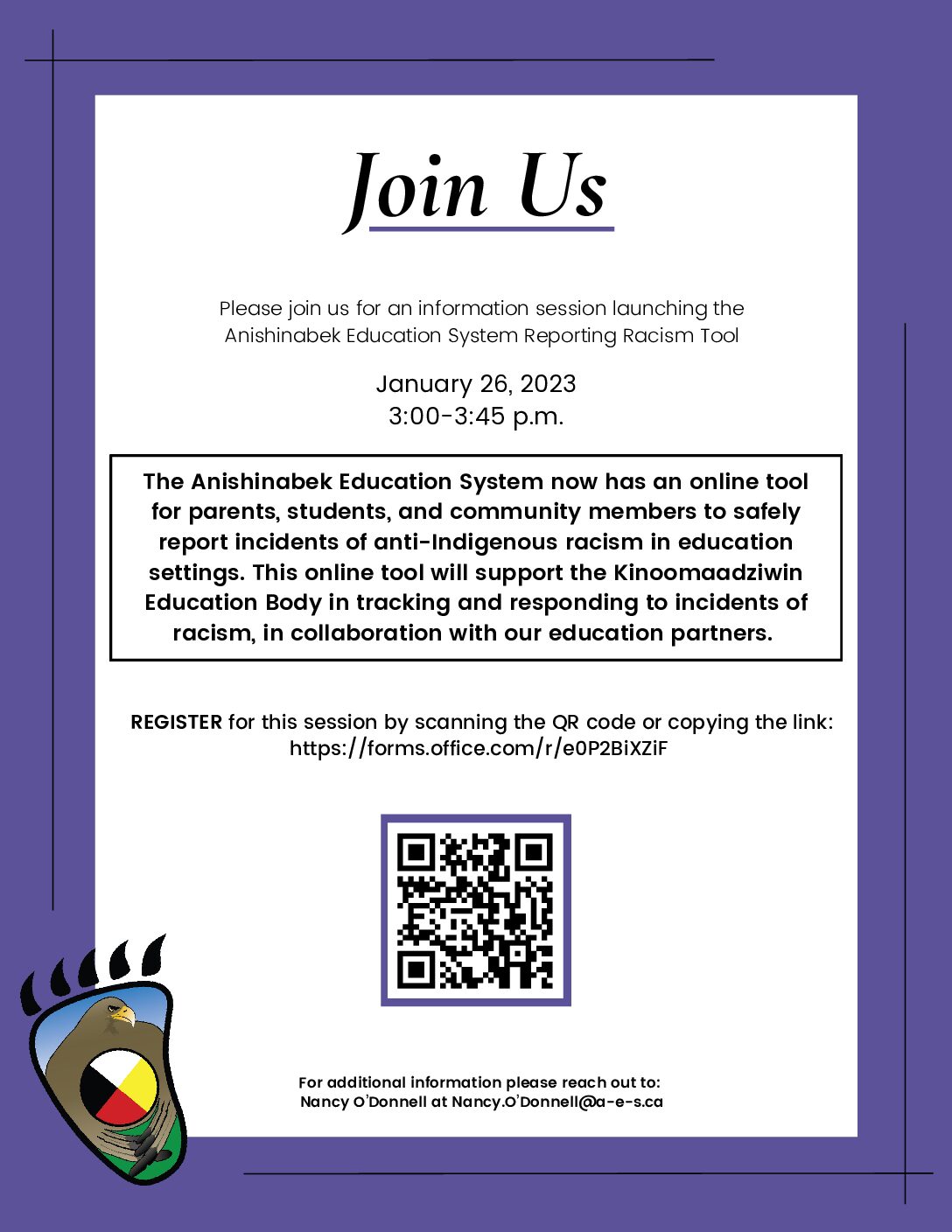 The Kinoomaadziwin Education Body (KEB) is pleased to offer an information session launching the Anishinabek Education System (AES) Reporting Racism Tool on January 26, 2023 from 3:00-3:45 pm. Those attending the session will learn about why the tool was created and the work of the Addressing Racism Committee.  Participants will be introduced to the online tool, learn what to expect when an incident is reported, and have an opportunity to ask questions.
The tool was created in response to the request of Participating First Nations. It will support the AES in addressing incidents of anti-Indigenous racism that occur in education settings. The tool is for parents, students, and community members to safely report incidents of racism so that the KEB can effectively track, support, and respond in collaboration with our education partners.
We look forward to seeing you there, Miigwech!
PLEASE USE REGISTRATION LINK FOR THIS EVENT https://forms.office.com/r/e0P2BiXZiF
To report an incident of racism, please use the following link: https://forms.office.com/r/yisB26k6ZC