AES Youth Council Engagement Session
February 16 @ 6:30 pm

-

8:00 pm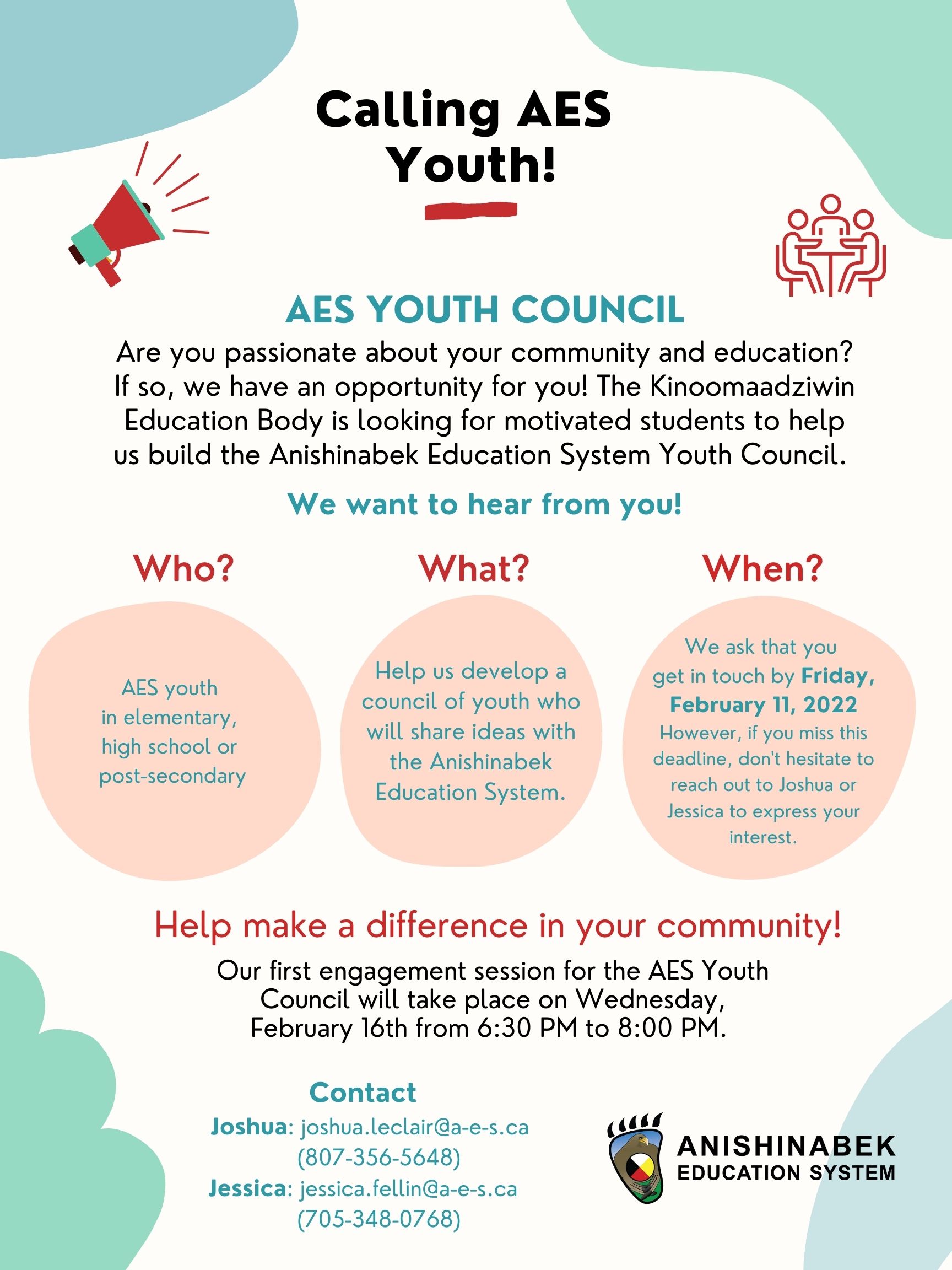 Do you know an Anishinabek Education System (AES) youth in elementary, high school or post-secondary, who's passionate about their community and people? If so, we have a unique opportunity for them!
As part of the ongoing collaboration with the AES Participating First Nations, we are looking to enhance student voices at various tables throughout the AES. We are currently seeking youth who would be interested in bringing the AES Youth Council to life. The youth council will help to ensure that students' voices are heard, valued, and incorporated into the AES's planning and ongoing development.
Our first engagement session for the AES Youth Council will take place on Wednesday, February 16th from 6:30 PM to 8:00 PM. This initiative is at an early stage and we hope to hear from youth about their ideas and their collective vision. A $25 honorarium will be given to those who participate. An agenda and meeting link will be sent to those who show interest.
If you know someone who is interested, please submit their name and contact information to the contacts below. Please know that we will be accepting names at any time, as the youth council continues to grow.
Contact
– Joshua LeClair: joshua.leclair@a-e-s.ca or 807-356-5648
– Jessica Fellin: jessica.fellin@a-e-s.ca or 705-348-0768